In today's digital age, having great communication and collaboration capability is a commercial imperative. Every day, companies work with customers, employees, and partners who are either located far away or spend most of their time in the field.
Collaboration is not just about people working remotely, is not just a matter of technical solutions. It's about ensuring your employees get work done efficiently, securely, productively and seamlessly, wherever they are and whatever device they are using.
Choosing technologies that are right for your organization involves complex analysis and careful decision making. We work with market-leading communication and collaboration solutions vendors and having expertise in the complete infrastructure lifecycle, we offer flexible suite of solutions and services to meet your specific needs, budgets, security requirements and operating objectives.
Audit
We help you understand your complete environment, explore the opportunities to improve and move forward with confidence.
Design
We help you design, optimize and enhance your infrastructure to set your business for success.
Support
We offer a full support approach in managing your IT infrastructure throughout the technology lifecycle.
Training
We enable you to seamlessly adopt to technology change through comprehensive trainings.
We design, deploy and support the whole stack of communication solutions, from Voice-over-IP (VoIP), audio, video, web conferencing, instant messaging and non-real-time communication services to enterprise grade email platforms. Starting at the design phase and supporting customers well into post-deployment, our professionals ensure that it delivers real benefits to your business.
If you require communications and collaboration solution that could help your business save time, money and IT resources, get in touch to discuss which communication and collaboration options can make your business more productive.
This is custom heading element
This is custom heading element
IP Telephony
Data leakage prevention solutions can help to safeguard critical business information and prevent data breaches. DLP solutions discover, monitor and protect sensitive data on both the network and endpoint level to ensure data protection and policy compliance across the whole organization. DLP allows you to keep your data safe from accidental or malicious data leak by insiders (internal sources)
Video Conferencing
Security Information and Event Management (SIEM) offers a real-time centralized security event collection and management, generated by all kind of applications and hardware across a network.
SIEM tools not only detect and defend against active threats, but also provide a detailed analysis and event correlation including user and behavior analysis, which can give you an overall picture of your network (vulnerabilities) and a better understanding of your security threat landscape.
Contact Centers
A Web Application Firewall is an application layer, hardware or cloud-based protection system that performs intrusion prevention and content delivery functions to ensure the integrity, confidentiality, and availability of internal or public web applications.
A WAF filters, monitors, and blocks HTTP/S traffic to and from a web application to protect against malicious attempts to compromise the system or data.
Using both negative and positive security models web application firewalls provide robust protection against known and unknown (Zero-day) threats and secure a non-disruptive online business operation.
Call Centers
Next Generation Firewall provides real-time advanced threat protection to precisely identify attacks and implement defensive measures across all systems in the network. With the increasing complexity of access issues, network systems security threats and volume of traffic, next generation firewalls are cost effective solutions to secure your network edge, data center, internal segments, and distributed branches. Protecting enterprises of all scales in real-time, it ensures the continuity of your business, while keeping the administration and management simple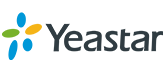 Collaboration
Intrusion prevention system is network security appliance that continuously monitors your network or system activities for possible malicious activities. IPS can not only detect threats, but also block any malicious activity on a network in real time.
The IPS works by performing a deep, real-time inspection of every packet that travels across the network. This allows to detect a potential malicious behavior that does not inherently violate firewall rules, but violate corporate security policies.
Internet of Things
Hardware security modules are appliances that performs crypto processing. The HSM helps to protect sensitive data that should never be accessed by outsiders, and gives control over crypto keys.
These appliances provide highest level of physical security for the applications critical for your business continuity by securely managing, processing, and storing cryptographic keys inside a hardened, tamper-evident and intrusion-resistant device.
This is custom heading element
This is custom heading element